Écran -an analog synth music project                                                                                                                          The analogue synth project in which I am finding my way into making synth music, using sequencers, analog synths and an organ or two to create melodical voices and a personal electronical sound. The music could be described as old school synth pop/kraut/minimalism. There are mostly some soloists involved in the concerts. Some of the involved guest musicians, this far: Rasmus Alkestrand, Per Lindmark, Elina Nygren, Jonatan Sersam, Ying-Hsueh Chen, Sara Wilén, Erik Rask, Imad Al Tamimi and Elin Waileth. Two studio recorded pieces:  https://soundcloud.com/hogstrom/speglar    &    https://soundcloud.com/hogstrom/Tangerine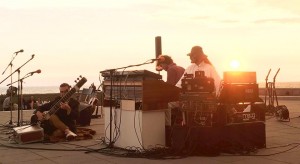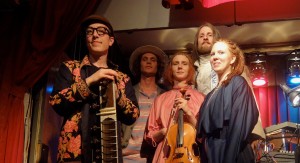 Top left: Together with Rasmus Alkestrand and Jonatan Sersam at Goodnight sun in Västra hamnen of Malmö 2018. Photo: Malin Isberg.  Top right: At Far i hatten in Malmö 2015, together with (from left) Rasmus Alkestrand, Per Lindmark, Elina Nygren, EH and Elin Waileth. 

Taggotagg!                                                                                                                                                                      The Taggotagg! gallery events are meant to be sprawling meetings with elements of inspiring artistical expressions and discussions. Welcoming, playful, unruly and political pieces side by side with stuff with an air of subtle expressions and nuances… This means any art form. A Taggotagg! salon is mostly consisting several artist's works. the Taggotagg! events has, since the start in 2014, been held at Friisgatan 16, Suellska villan, Galleri 21 and Molekyl gallery in Malmö. See more photos in the Photos and stuff gallery!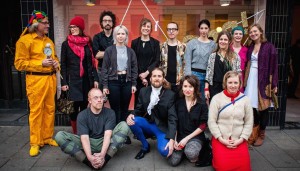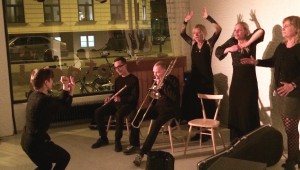 Taggotagg! 2. Most participators outside Hipstore/Friisgatan 16 in Malmö. April 2014. Photo (edited): Laszlo Fodorpataki.   Left: Taggotagg! 10. Friisgatan 16 in Malmö in April 2016. The swedish soundpainting orchestra. Photo: Karin Winnerholt.
Text-sound compositions
Aniara is based on the swedish writer Harry Martinsson's space epos Aniara from the 1950′s. Martinsson wrote Aniara partly as a reaction to human arrogance against nature and the frightening nuclear weapon tests done during the early cold war era. In my 20 min short version of the story parts of the texts from the book are read together with an electronical soundscape, some vocal parts and cello or violin melodies. Aniara has been performed together with Lea Havelund, Anja Grim, Carl D'ailly and Sara Wilén. The premier was at the Modern museum in Malmö in 2013.
General B. The singer Anna Fält and I reproduced (freely interpreting) some of the swedish text-sound artist Åke Hodell's recorded anti militaristic compositions from the 60′s and 70′s. We did also use a couple of field audio recordings (from Åke Hodell's albums) as background for certain pieces and added some acoustic sound, voices and even movements as strengthening illustrations. Anna's voice techniques are important components in this piece. See more photos from those performances in the Photos and stuff gallery!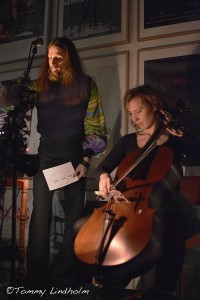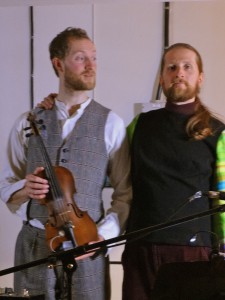 Aniara performed at the Museum of modern art in Malmö. November 2013. Cello: Lea Havelund. EH reading the texts. Photo: Tommy Lindholm.   Right: Aniara at the C-Y festival in Malmö. Carl D'Ailly, EH's brother, to the left. March 2014. Photo: EH