"Aniara -a space odyssey. A text-sound composition based on the book written by Harry Martinsson. Together with Lea Havelund at Moderna museet in Malmö 2013 (photo: Tommy Lindholm), in the studio with Carl D'ailly (my brother) in april 2014 and down right: with Anja Grim at Suellska palatset in december 2013.
Salong Taggotagg! number 1-3 at Friisgatan in Malmö 2014. Photo: Laszlo Fodorpataki, Julia Rutt Petersen Anja Grim and Erik Högström.
Klangrum. Performed at Inkonst in Malmö 2008. Photo by Laszlo Fodorpataki.
Drömkabinettet (the dream cabinet). S:t Edmunds church in Oslo 2013.
My studio at home in Malmö. 2013. Photo by Sara Gilliard and EH.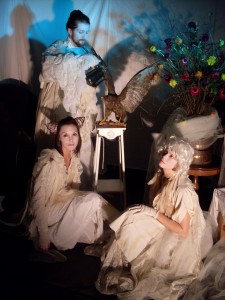 Weisse chocolat at club C-Y. Together with Emelie Nyman and Louise Vilstrup. Tröls in Malmö 2009. Photo: Romain.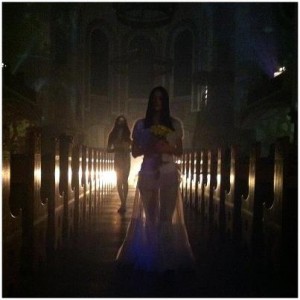 "Angels". A performance together with Sara Gilliard, Morgan Schagerberg and club Kristallen.  S:t Johannes church in Malmö 2012.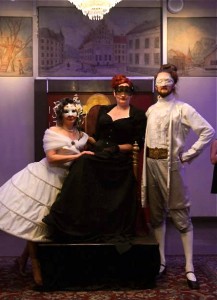 La contessa and her lackey's. Club Carnevalesque in Malmö 2012.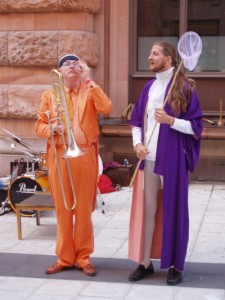 Together with Tomas Halling in Stockholm culture festival. Drottninggatan. 2006.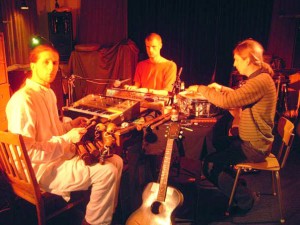 Ved-Klingsor-Högström -the impro music group. In the studio at Nikolaigatan in Malmö. 2007.